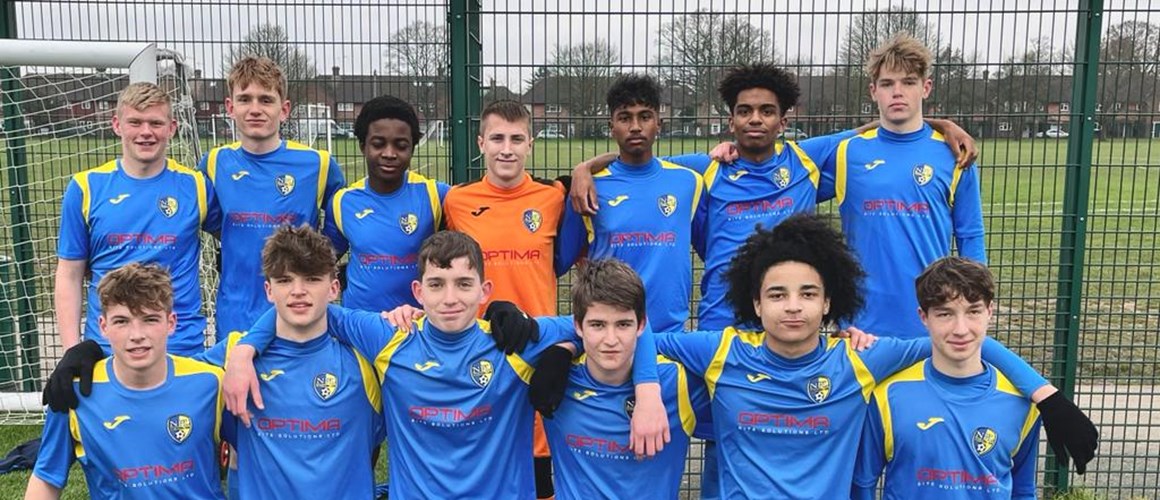 Supporting Local Youth Footballers
The NPL Cosmos football squad was established 10 seasons ago in 2012 by one of Optima's founding directors: Antony Weir. The squad grew from five, to seven, to nine and then 11 aside at U13's. From its inception as six year old's Alex W, Alex C and Joel still remain with the squad today as do Ned, James, Vince and George who joined aged 9. Throughout 10 seasons the boys have only ever played in the top division of seven within the East Berkshire Football Alliance.

As the individual players have developed well over the years and improved the group as a collective. Nearly all of the boys have had pro club trials at QPR, Fulham, Chelsea and Southampton whilst 3 of boys were subsequently signed by Fulham, Athletico Madrid and Leganes respectively.

The Optima sponsorship has allowed socially disadvantaged players to join a successful team and afforded them reduced subscription fees as well as free trips to foreign tournaments in such places as Valbonne in France. Supporting local youth footballers is an honour for Optima's members. 

Antony is still head coach for the club and volunteers his free time to helping the players be the best they can and passing his great passion for the beautiful game to the next generations. Funnily enough, the football club is where Antony met James Cranston who is now Optima's Operations Manager!

The two clicked, Cranston was the chairman of NPL FC for 5 years and at the time of meeting Antony he was looking for a new direction in his career. The rest is history. A great example of a savvy signing by Team Optima!

Thanks to input from dedicated volunteers like James and Antony, NPL FC U18s are a very strong side which will finish second in the East Berkshire league and are also runners up in the cup.

Thus far, NPL FC Cosmos have won

• League Cup Winners 2016
• League Cup Winners 2018
• Division 1 Runners Up 2020/21
• League Cup Finalist 2020/21 (cancelled due to COVID)
• Division 1 Runners Up 2021/22
• League Cup Runners Up 2021/22
• Middlesex FA Futsal Champions 2022