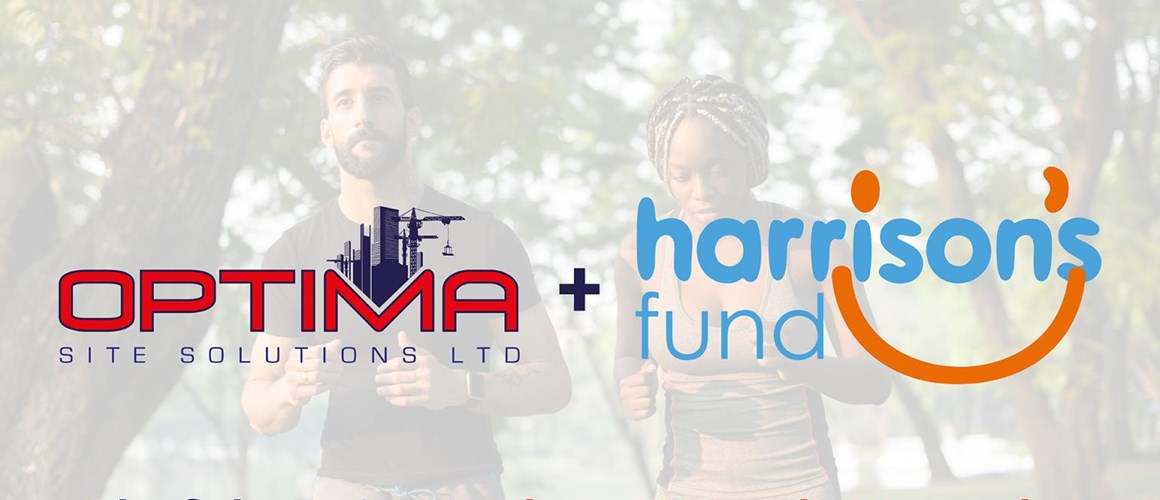 Fun Run for Harrison's Trust
Harrison's Trust Fund was set up by Alex and Donna Smith, and is named after their son who has Duchenne Muscular Dystrophy, a fatal muscle-wasting condition. The Fund aims to support efforts to bring effective Duchenne therapies to market.


Optima employees go the distance to raise money for charity

Harrison's Virtual 10k took place on weekend of Saturday 21st and Sunday 22nd November, with participants running and walking anywhere that takes their fancy (lockdown restrictions permitting!). Each participant aims to raise at least £50, the approximate cost of a physiotherapy session for a child with Duchenne.

Multiple companies took part and raised a fantastic £22,000; of which, £3,500 was contributed by Optima Site Solutions. Out of everyone who took part, there were special awards mentioned by the Harrison's Trust Fund team and our very own Georgiana 'Georgy' Robitu was named as Most Inspirational Fundraiser from the weekend.

Georgy completed an incredible 60km in 2 days… 20km of which whilst wearing a 10kg weighted vest: Optima's very own super-athlete! A staggering feat of endurance, well done Georgy. A special award from the charity organisers will be sent to you in due course.

Shouts going out to our wonderful staff participants: Joel Emerson, Ian Palmer, Georgy Robitu, Andrew Slattery, Ryan Griffiths, Thomas Neuman, Peter Marks, Amie Walpole, Simone Pennington, Taj Chana, Sophie Fisher, Jemma Hay, Dan Porter, Tom Avenell, Gary Bartholomew and Chloe Annear.

To find out more about this amazing charity, visit the Harrison's Trust Fund website today.