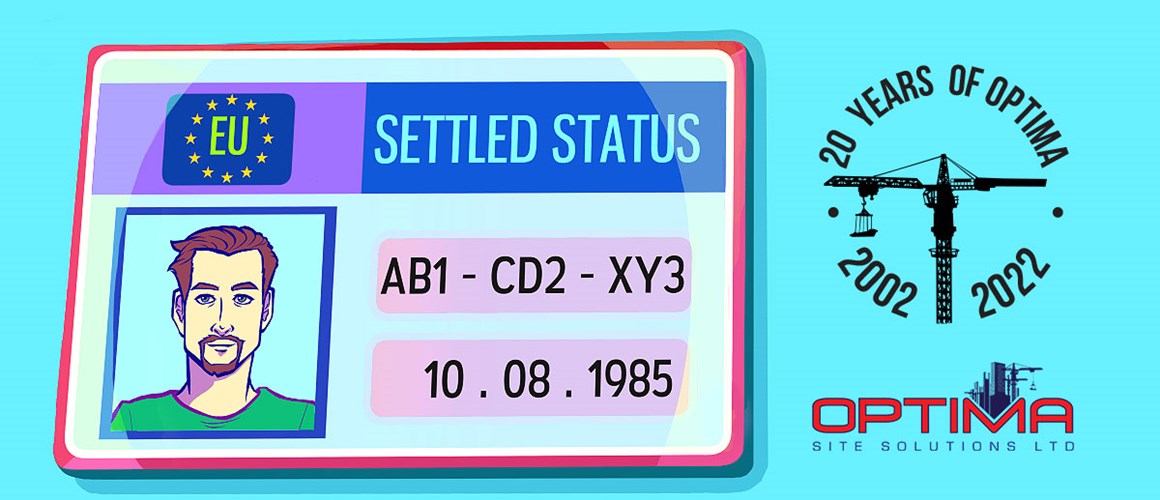 Compliance Update: Settled Status
Optima Site Solutions prides itself on being a recruitment agency for the construction sector which is on top of its game when it comes to compliance. As part of Optima's extensive compliance checks; we look at the settled status outcome for all EEA nationals.

In recent months we have invested time and money into our systems to protect our clients and make compliance easy for our contractors from the UK, EU and beyond.

Optima is please to announce this compliance update whereby all clients now benefit from viewing a digital profile for every contractor currently working on their project by logging on to Optima's secure supply chain platform.

All documents can be viewed securely at any time within a few clicks online. This provides the confidence that all candidates we supply are compliant with the right to work in the UK.

For a demo of this market-leading service, please contact Operations Director James Cranston on 0208 783 9222 today.