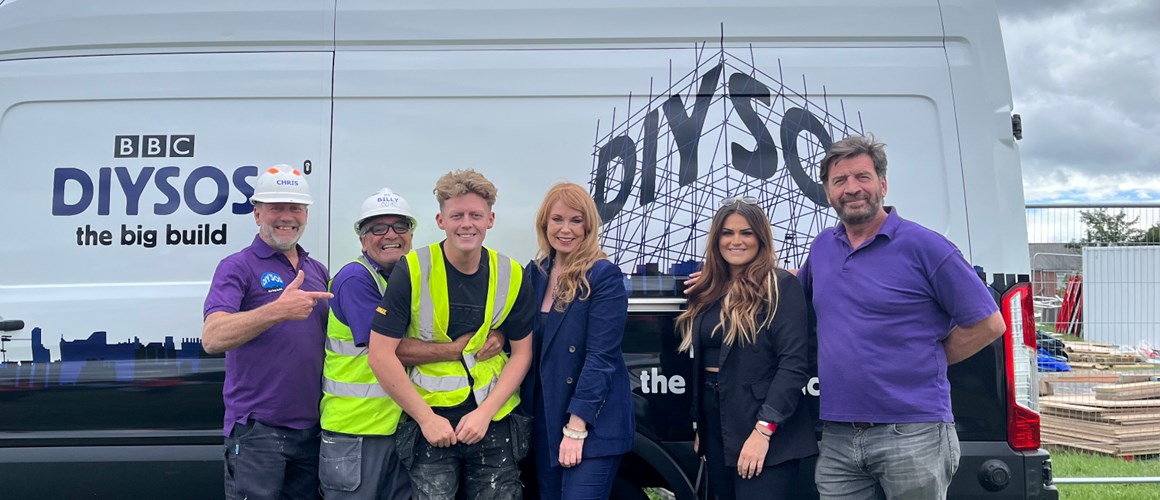 Optima Joiners Contribute to Life-Changing Charitable Refurbishment
Mostly everyone in the UK with a TV set has seen at least one episode of DIY SOS because it is a remarkable show, running for more than 20 years, which make a massive difference in peoples' lives.  
It's always truly impressive and heartwarming to watch anything up to 100 people pull together to enrich the lives of an individual, family, or in this case a large group people, by re-purposing and furbishing a building or home in a very short space of time. It is often done as a complete secret with a big reveal which is the, often emotional, climax of each episode.   
Last night's episode of DIY SOS: The Big Build on BBC1 featured the somewhat neglected community centre which was known as Willington Quay and Howdon Boys Club in Wallsend; five miles east of Newcastle town centre. The transformation of this facility will now impact and improve the lives of thousands as it has become the True Colours Theatre, a performing arts school teaching dance and theatre skills to up to 500 children and young adults weekly! 
True Colours Theatre was conceptualised and founded by Alisar Jane Taylor and it is a particularly special company which, as per its founder's vision, is a 'nurturing and non-judgmental Performing Arts school in which young people from all backgrounds, abilities and disabilities can creatively express themselves.' Many of its 500 students have additional learning needs.  
Optima Site Solutions recruitment consultant Keeley Butler managed to arrange for our construction recruitment agency (which has a long-standing office in Newcastle upon Tyne) to supply two joiners in a contribution towards this impressive charitable effort and at no cost to the BBC or Alisar's company. Expert wood-workers Keaton A. and Darren M. were the only joiners on this large-scale, fast-paced project.  
The two tradesmen were definitely put through their paces and on one of the five action-packed days on site they actually worked until 3am! Darren had this to say: "It was completely different to any other job I have done in 34 years being a Joiner! I Felt proud being a part of it. It was very physically and mentally challenging but I would do it all over again." 
Optima is thrilled for all the young people who now have beautiful new premises for their classes and performances and we trust that True Colours Theatre will now continue for many generations. Grateful to have the opportunity to be involved in what was a life-affirming and massively positive experience for our recruitment consultant, our joiners and everyone involved during The Big Build!