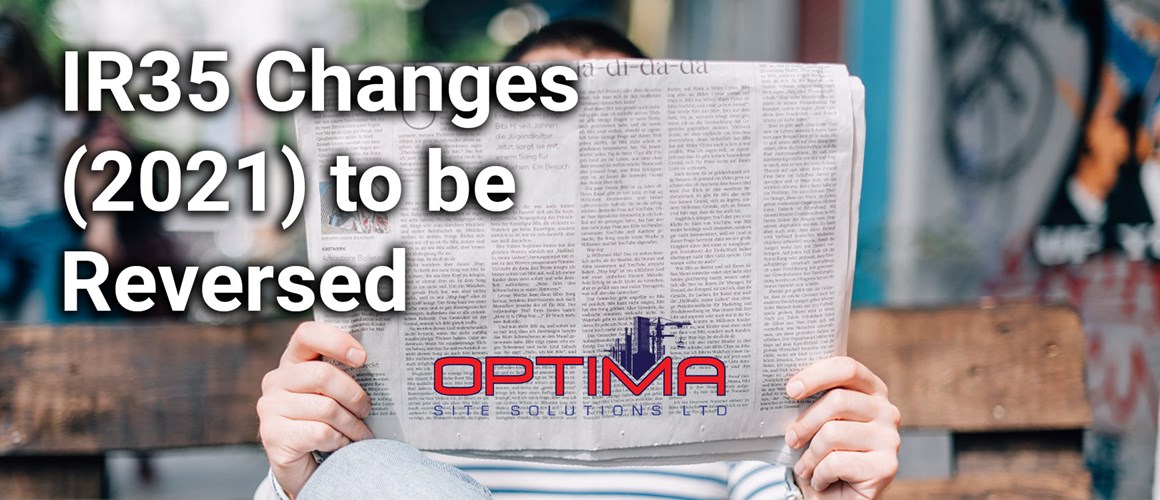 IR35 Changes (2021) to be Reversed
**UPDATE** 17 October: Matt Hancock today announced that the IR35 rules set up in 2021 will not be repealed in 2023. Read more now on the Recruiter website.  
Less than 18 months after coming into effect, the announcement comes to repeal the contentious changes in 'off-payroll working rules' AKA IR35. A great result for self-employed in the UK such as construction industry contractors as well as recruitment agencies including Optima Site Solutions.
In April 2021, IR35 rules were changed in efforts to double-check that self-employed contractors pay as much income tax and national insurance contribution as direct employees of companies.
Described as a 'looming tax nightmare' by the Financial Times in 2019, it was clear that the reforms would cause a lot of disruption long before they were implemented.
The good news is that the 2021 changes are set to be repealed as of April 2023 since the legislation changes failed contractors, freelances and the self-employed as well as creating 'unnecessary complexity and cost for many businesses' as stated by Chancellor of the Exchequer Kwasi Kwarteng on Friday.
Optima welcomes this news because the 2021 changes mean we have had to restrict our engagement with contractors wanting to be paid via their own limited company.